SFL Week 1 Results
Neo-Realms | August 24, 2018, 10:45 pm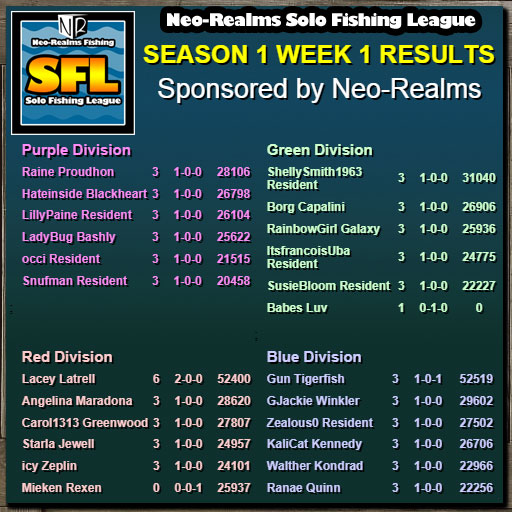 ---
SFL First Week!
Neo-Realms | August 15, 2018, 4:33 pm
Just a reminder for those in the SFL your matches are available and due by Sunday night. Good luck!
---
SFL Registration Underway!
Neo-Realms | July 21, 2018, 1:13 pm
The first season of the Neo-Realms Solo Fishing League (SFL) is open for registration! It will have the same format as the TFL, with players competing against other players in their group in a 10 week match format. Registration ends August 13th. For more information or if you are interested in sponsoring, contact Sweegy Manilow.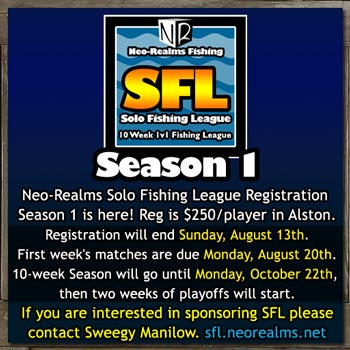 ---
Registration starting soon!
Neo-Realms | July 6, 2018, 6:21 pm
The first season of the Solo Fishing League is almost ready! Check back for more information soon!
---